Our History
Dry Step Carpet Care and Duct Cleaning was founded in the year 2000 by Laurie Mooney from her own personal frustration with costly and unsatisfactory carpet cleaning results. She knew then that there had to be a better way and now there is!
After years of extensive research and experience by Laurie and her husband, Jim, Dry Step believes to have implemented the BEST carpet cleaning and restoration process available. It's a process that utilizes the "dry extraction" cleaning method. Through this process we are able to clean better than steam and even help maintain the longevity of the carpet by not soaking them in excessive water, soaps, detergents, and chemicals. In fact, much of our time now is spent cleaning and restoring carpet, rugs, upholstery and tile that have been damaged by other cleaning methods.
Dry Step has been the recipient of several recognitions and accreditations. Most notably, Dry Step is a Certified Seal of Approval Service Provider recognized by the Carpet and Rug Institute and has maintained a Better Business Bureau A+ rating.
Dry Step not only offers carpet, rug, upholstery, and tile cleaning services, but also residential air duct and dryer vent cleaning. With honesty being of utmost importance to us; Dry Step is dedicated to delivering the same quality service that has been expected from us for years. Having seen an abundance of dishonest businesses in the air duct cleaning industry, we have committed ourselves to providing a safe choice for customers looking for trustworthy air duct and dryer vent cleaning services.
In 2022, Laurie and Jim officially retired from Dry Step. To ensure the company's success in their absence, they trusted Tim Stephens - their first employee and supervisor - to take charge in partnership with his wife, Courtney, and his father, Jerry. While the ownership of Dry Step has changed, we remain committed to delivering exceptional customer service and extraordinary results to our customers.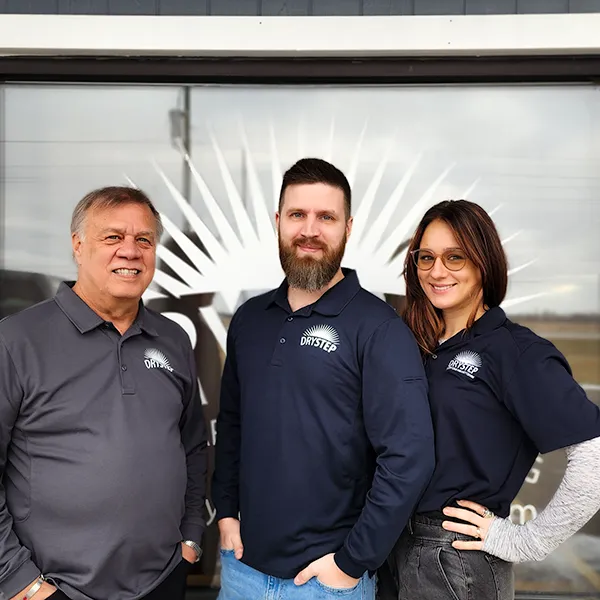 Jerry, Tim, and Courtney Stephens
Owners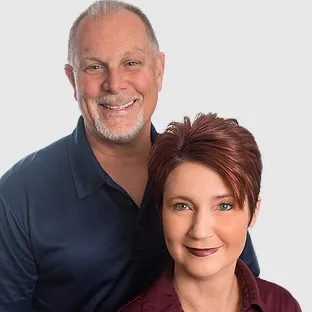 Laurie and Jim Mooney
Founders